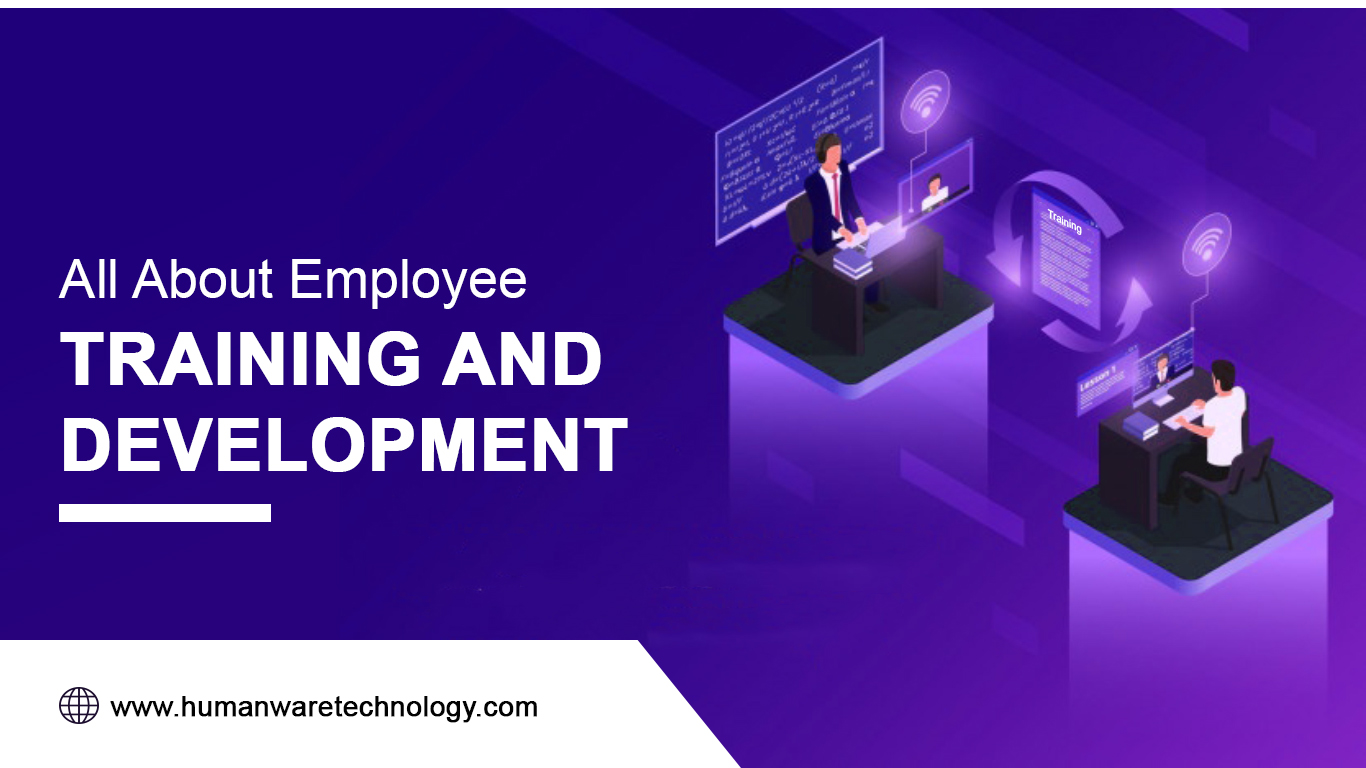 All About Employee Training and Development
Training and development are important aspects of workforce management. Regardless of any definition, training and development are used interchangeably. The training program comes with very specific and measurable goals like learning and how to perform. Similarly, the development activities focus on acquiring a wide range of skills that can be applied in a broad range of situations. The benefits of Employee Training and Development outweigh the significant drawbacks.
What is employee training and development?
The activity that provides employees with specific knowledge and a set of skills to improve performance in their current profile is referred to as Employee training. However, while most organizations understand the importance of initial skills training, many overlook the investment in continuing education and development and pay a high price for the loss of talent, productivity. and profits. The training and development of quality employees enable organizations to retain the right talent and increase their profits. In this tight labor market, the competition for the best talent is more competitive than ever. Recruiting quality employees takes time and money. The way you train, develop, and engage this talent has a direct impact on retention and growth. But it's not just about retention. Effective employee training and development also contributes to an overall positive result.
Different Types of employee training and development
1. Technical training
Technical training is based on a technical product or task. Often, this training is tailored specifically to a specific task within the organization. Skills training is training to help employees develop or practice skills that are necessary for their jobs and helps in being more productive.
2. Soft skills training
Social skills training is a subset of skills training that specifically focuses on social skills as opposed to technical or hard skills. Soft skills set include emotional intelligence, adaptability, creativity, influence, communication, and teamwork. Some coaches refer to social skills as power skills for working life to emphasize their importance.
3. Compliance training
Compliance training refers to the training on actions that are implied by law or policy outside the organizations. Compliance training is generally industry specific but can include topics such as cybersecurity and sexual harassment. Other than technical training, compliance training is also important for new employees as they should be aware of the dos and don'ts.
4. Corporate training
Company training aims to help people already employed by an organization to acquire new knowledge and skills. This company offers training to its internal employees to help them improve their current profile, grow in their careers, or fill gaps in organizational skills. Usually, corporate training has a set of technical training as well as soft skill training or a combination of both.
5. Sales enablement training
Sales activation is the strategic, cross-functional effort to increase the productivity of market-engaging teams by providing relevant and ongoing resources throughout the customers' journey to drive business impact. It covers topics like sales training and client interaction.
6. Management development training
Management development training aims to provide managers with the knowledge and skills they need to be effective talent managers and developers. Topics can include responsibility, collaboration, communication, engagement, listening, and evaluation. Management development helps in building the team and a healthy environment. When the team is organized and manages their tasks it reduces the individual pressure.
Different methods of employee training and development
1. Virtual Instructor-Led Training
Virtual instructor-led training refers to instructor training that occurs virtually when the instructor and trainee are physically dispersed. VILT takes place via a virtual platform like Zoom or Webex. VILT can also be referred to as synchronous e-learning, live online training, online synchronous training, or virtual classroom training.
2. E-learning
Online learning is a structured course or learning experience delivered Virtual. E-learning can be synchronous or asynchronous. Asynchronous online learning is self-paced or can be assigned by the manager to your pace and can include text and videos of prerecorded course content, knowledge quizzes, simulations, games, and other interactive elements.
3. Microlearning
Normally training requires time and employees are unable to complete them in time to solve this problem HR has introduced a microlearning program. Microlearning improves learning and performance with small pieces of content. Micro-learning resources are often available on-demand when they are needed on a quick go. Common forms of micro-learning include how-to videos, self-paced e-learning, games, blogs, job aids, and infographics.
4. Simulations
Simulation is a broad genre of experiences, for entering and immersive learning simulations for formal learning programs. Simulations create a virtual reality of the task that employees complete, with such training employees are pre-prepared for the risk of the future. Simulations use simulated elements to model and present situations, describing actions and demonstrating how actions affect relevant systems and how those systems produce feedback and results.
5. Blended learning
Blended learning refers to the learning program that includes more than one of the types of training mentioned above. Traditional blended learning typically involves a combination of face-to-face training and online learning. On-the-job coaching is a common form of blended learning where learning and training are done together this saves time and effort.
Benefits of employee training and development
Training and development lead to increased job satisfaction and morale among employees. more effective and efficient use of employee's time as a result of higher skill levels and an increase from employees. In the number of ideas, recommendations and suggestions for improving the performance. Processes and procedures lower overall employee turnover and less absenteeism finally, training tends to create more efficient employees that require less supervision. who need less detailed instructions this frees management type for higher value-added activities. With Performance review required training is provided to employees to make them skillful for the organization.