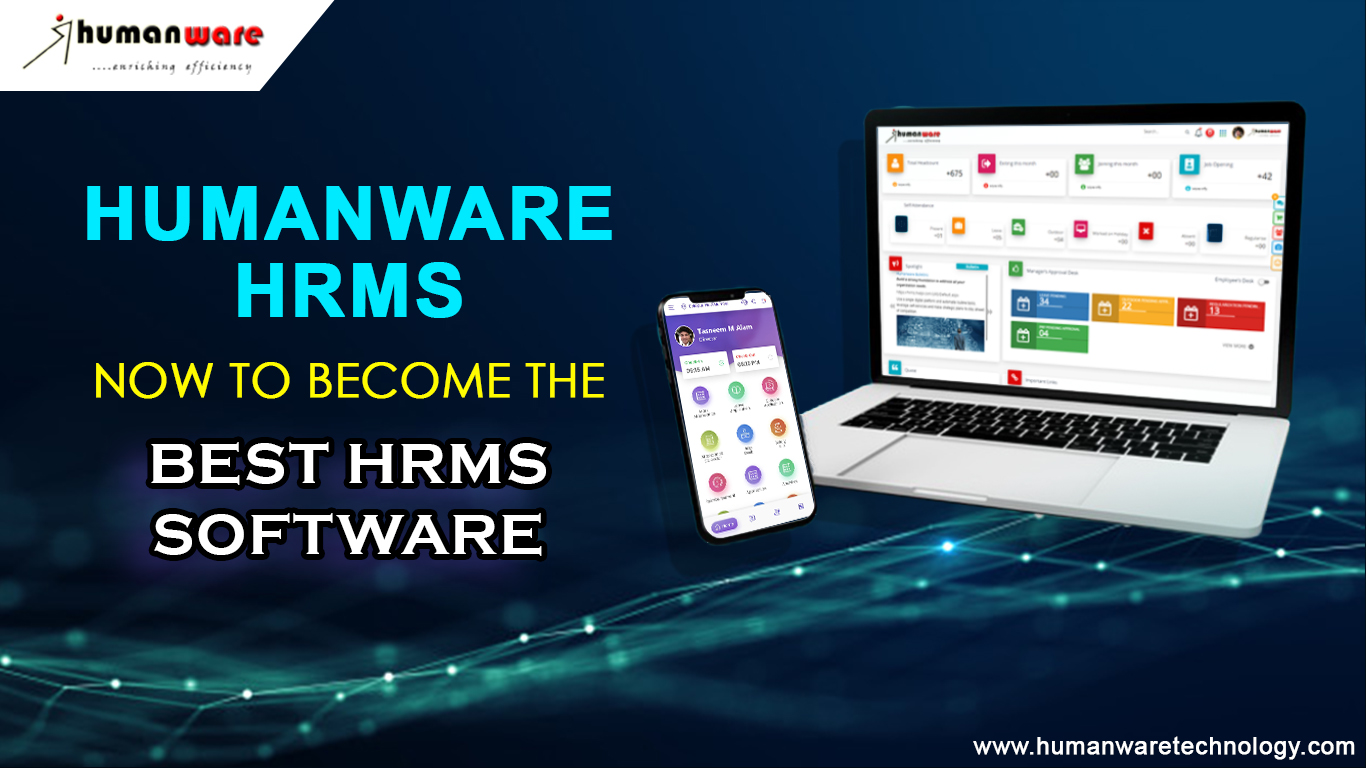 Hi, I am humanware HRMS software. I was created in 2013 with a vision that would revolutionize the enterprise software market. I am a cloud-based HRMS software as well as on premises, since I was created I went through many changes and upgrades for a better user experience. today there are many software's in the market like me but I stand different from them. When an employee joins the company from his requirement to retirement I am there in his journey whenever they need me I am there. Let me tell you how…
When candidates applied for a job in any organization for a vacant position. I can easily shortlist candidate's CVs and then update them for interviews. After their selection, it's time to send the offer letter. This is just done in a few clicks. From recruitment to onboarding my recruitment model take care of hiring an appropriate candidate.
One's the employee has enrolled and then I keep track of his information like personal & official details, now managing their attendance and leave is now my job before Covid-19 pandemic everyone attended office regularly but now the situation has changed most of the people are working from home. This is where my traits HR software come in handy in managing their shift timing and attendance data.
Everyone loves payday except the payroll administrator paying employees is the most complex and it's scariest. Not only do you have to process payrolls that are 100% accurate but you also have to be certain that the underline calculation of taxes, benefits, and other withholding is also correct. For this people trust my payroll module which is developed with Robotic process automation(RPA) technology. with just a few clicks your complex job is done smoothly.
Today everyone needs immediate results and recognition of a job well done. My reward and recognition module is just what you need to keep your workforce engaged, feel and motivate to excel at their job. as the rewards are digital no physical cost is required and is just delivered in no time, even your colleagues can view your achievement on their dashboard.
Over time I have come across many different requirements and upgraded myself. The management wants to see results, in today's world HR is dealing with a huge set of data where there is a need for visualization. In such a scenario it becomes prominent to understand the data through patterns, graphs, and charts. my Analytics and reporting module is just what you need, it provides you with all graphical reports in form of pie chart, line graph, and bar graph, I also have a 360-degree view of performance.
Today many more applications are available but let me assure you that no other application would be able to satisfy your requirements at once. I am an all-in-one pack and enhance the overall HR efficiency I would like to watch your company grow and be a part of it.from candidate portal before you enter organization and even after your resignation with Alumni model I am there for you!