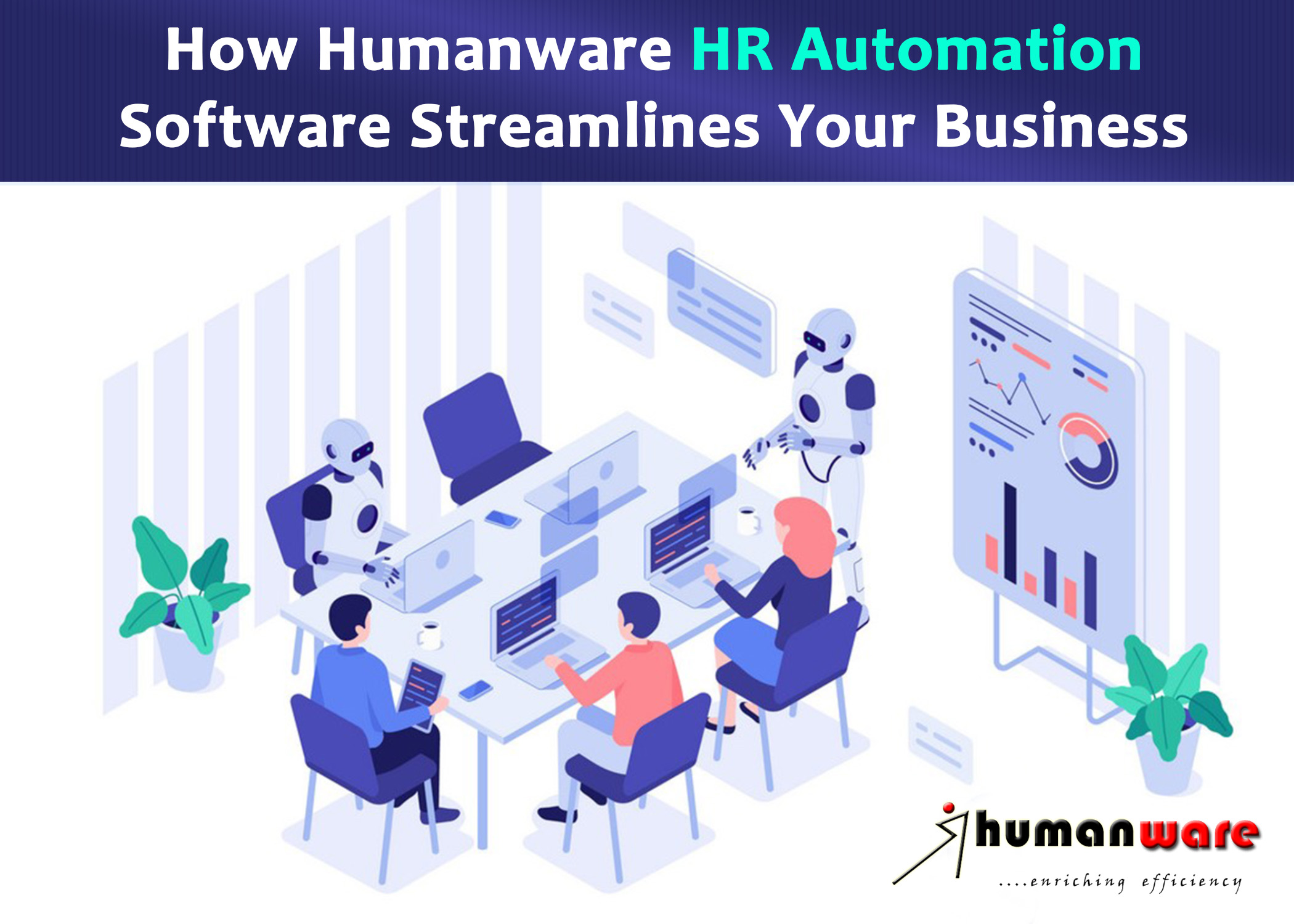 How Humanware HR Automation Software Streamlines Your Business
Humanware HR automation is a system of processes that connects the HR department to the information required digitally. Best HR automation software India has been developed to ease the strain on HR departments and free up some of their valuable time from tedious tasks so that they can focus on employee-centered activities and improve the company's workplace. It has various names including, HRIS (Human Resource Information System), HRMS (Human Resource Management System), HR solutions, HR software – the list goes on. The automation of time-consuming and repetitive tasks in Human Resources will reduce the much-needed time which will allow the HR management to focus on more important tasks at hand, such as employee satisfaction and retention. It is necessary for the company's management team to discuss and identify the company's processes, requirements, and goals.
The HR software modules are not just restricted to pay scales, recruitment, and training. Rather, HR must take on the responsibilities accountable for strategic activities such as delivering better employee service experiences and getting the right talent placed in the right position for better productivity for your organization. Making HR services fully mobile provides quick self-service for employees thus increasing operational efficiencies of the HR team to improve workforce management. Furthermore getting a proper plan designed for mobile HR implementation would increase employee satisfaction thereby reducing the turnover issues.
Tasks like verifying time and attendance sheets, calculating payrolls, and checking leaves, can be easily done by HR Automation. But having them done by humans might pave the way for errors. Once it is set up, automation does it smoothly, without any errors, unlike the human counterpart. Softwares like Humanware HRMS has a plethora of hr tools which can be used to automate crucial processes like employee onboarding, leave management, performance management automatically, making the process faster and more accurate.
There are several HR Automation software available in the market today. To check whether one is in tune with your HR processes, you need to cross-check and confirm the list of features that the software offers. Humanware Best HRMS software in India must-have features like Quick Integration, Dynamic workflow, Actionable insights, and Omnichannel access, etc. HR Automation can not only streamline operations but improve overall employee experiences by bringing agility to your HR team and stay ahead of your competitors. If you're looking for an HR automation tool, then it's worth taking the time to try out the Humanware HRMS today demo to see if it's right for you or not.