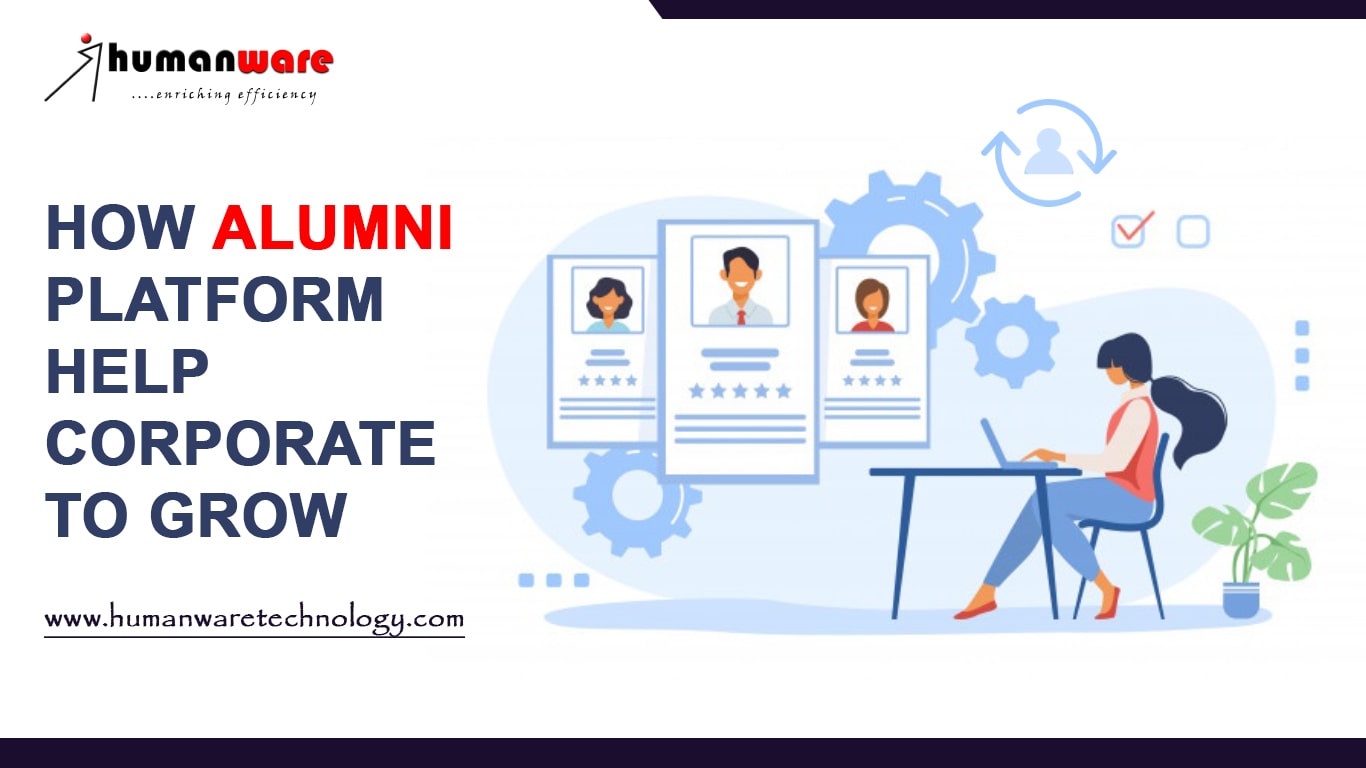 How Alumni Platform Help Corporate to Grow
Companies that invest in long lasting relationships with their formal employees consistently outperform organizations that don't, and a platform of corporate alumni is a critical part of managing and engaging those employees. organizations must develop a process that will allow them to recruit former employees quickly and easily. Alumni program allows organizations to keep in touch with former employees and build healthy relationships, with an alumni module in place the employee is always a part of the organization.
What is a Corporate Alumni Platform?
A Corporate Alumni is a Platform companies use to engage and manage their former employees. This community is made up of former employees who can bring significant benefits to a business, including recruiting, sales, business development, and as brand ambassadors.
First, a corporate alumni program must have the main supporting resource of a strong and robust network. At its core, corporate alumni programs are as strong as the number of alumni and engaged employees who are part of them. Second, corporate alumni programs are the optimization of recruiting costs, providing a platform that not only connects your employee base past and present but also builds a powerful ROI base on a valuable network to use when recruiting. Last but not least, you'll want to make sure that the platform you're using to support your alumni program isn't just a plug-and-play tool. HR wants to keep members as engaged as possible and regularly help build the network which in turn will increase the value it brings to the company and employees.
What are the benefits?
1. Brand Advocacy
Another way for employers to leverage alumni is to make a good impression on prospective alumni. That's why progressive employers make the transition easier for departing employees, devoting more time and energy to the departure process. Organizations want to know why employees are leaving, where they are going and how to stay in touch. Paying attention to the lasting impression your business makes is part of what sets top-performing businesses apart from midsize businesses. Brand advocacy promotion the organization's culture, products, and services to potential businesses and prospective employees is enhanced by having strong and robust alumni. Online recruiting, which has millions of business reviews on its site, estimates that between a third and half of these are from former employees, who tend to write more negative reviews than people who still work for an organization creating a bad impression. Companies with formal alumni programs tend to receive more favorable reviews. Employees who feel valued when they leave are more likely to be fans of the brand, to use the company's products and services, and to recommend them to others. By staying in touch organizations build long-term relationships that could lead to new business opportunities or recruiting referrals. Employee access to the network also benefits alumni, who may want to do business and seek advice from other alumni programs.
2. Business Development
Experienced employees who have used the company's products and services recommend them to others. The two main variables here are developing growth opportunities and establishing relationships with other organizations. And typically these relationships are going to hold long-term value. As former employees have used the services and product, sharing them with others brings a general trust to words the organization's product and services. This brings the potential clients and gives a helping hand to word business development.
3. Boomerang Recruiting
Once stigma is associated with former employees they know the Culture and process of the organization. Formal employees are also familiar with the workforce because of which they are more likely to be engaged in the organization. No matter how much time an employee has spent with the organization, anyone who has seen its inner workings is a valuable resource. They provide feedback from a point of view that only they have that is invaluable for getting unfiltered and highly relevant feedback on internal and external matters.
4. Talent Acquisition
Hiring talent is difficult and expensive. The total cost of hiring one new employee could be as high as expected and still result is questionable. For companies that have actively invested in their corporate alumni program, the numbers go down significantly. For two main reasons. First,those who have already been hired and employed in your company probably have a network of professionals with similar experience, whether in industry, seniority, or otherwise. Secondly, Companies that use alumni platforms have seen their Glassdoor increase. This in itself is a powerful metric because the higher the ranking, the larger the pool of talent you will attract and the easier it will be to convert the right talent.
5. Rewards and Recognition
Even after establishing a powerful Alumni process much fewer contributions are to be given from the formal employees. Staying connected with them helps in branding but does it affect the business growth is still a question. Rewarding the formal employees can keep the interest of employees to work and help in the business growth as well as keep them engaged in the organization.
Conclusion
The organization that wants to keep connected with their formal employees have started investing in Alumni programs. Top HRMS companies are implementing Alumni within their hr softwares. Within all the best hr software today Humanware HRMS software is the strongest and agile Alumni model.