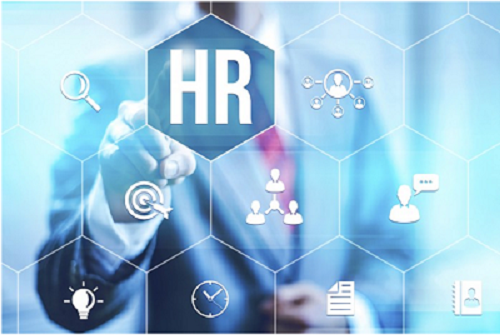 Impact of Artificial Intelligence on HR Profession
Artificial Intelligence has been a gravitating matter ever since its beginning and everybody is making wild guesses about it. In addition to this AI has been under constant brainstorming as to what is its scope and for what it can be used for in different industries. Will it be productive or will simply take jobs
First we need to understand what Artificial Intelligence is and how it works. Artificial intelligence commonly known as AI is an extended branch of machine learning or deep learning,generally AI is a simulation of human intelligence in a program that thinks like humans and mimics their action. As Artificial intelligence is developing technology. It has been used in many sectors for growth like healthcare, education,and finances. Many other businesses are looking forward to practical implementation of artificial intelligence for simplifying their job. The HR sector is one among them. There are 3 areas where Artificial intelligence has taken hold in HR industry
Consumer experience
Recruitment
Learning and development
Consumer experience and Chat bot
The major reason for many consumer brands to build AI into their products is Responsiveness. These brands have chatbots that could provide services 365x24x7 and resolve customer queries HR leaders have started to pilot chatbots to transform their employee's experience in the workplace.HR having an Ai assistant will be a game-changer. As some tasks of HR are highly repetitive and time-consuming. A large number of HR professionals have admitted that most of their time was consumed with tasks like answering the questions, collecting feedback, scheduling candidate's interviews, with an AI assistant all tasks can be completed in time with perfection. likely a Chatbot can provide 24x7 support.
Recruitment
Most hiring decisions are made on gut feeling. For an interviewer, there is not much data available to support their decisions. That's the major reason behind recruiters complaining about getting 30 to 40 percent of their candidates wrong.AI algorithms to simplify by screening resumes analyzing data to find eligible candidates who are more likely to be selected. Using Ai for recruitment helps in quicker assessment of candidates it involves the step-by-step process of requirement description until candidates join on-boarding. from shortlisting candidates to becoming a part of an organization AI takes care of everything and ensures that the company does not suffer any losses
Learning and development
training requires a lot of effort and time, often managers don't know what an employee needs to learn for doing better and becoming productive. with a vision to grow the productivity of employee training modules were developed. AI algorithms can quickly pull data and sort it on different parameters like previous learning experiences, performance, educational background, work experiences and behavior of individuals, and analyze the data to create custom learning programs. through gamification learning has become enjoyable, managers can assign training to the employment which they require to grow their skills. The study material can be created as a ppt or a video for better understanding. Once training is completed, employees can attempt for the test. if cleared then an instant digital record is provided to the employee. If failed he can try again. Thus AI creates an environment for employees to engage and develop in the organization.
AI also rescues errors, provides employee self-services, more insights, and offers a platform to engage as co-creators of a smart and advanced workplace culture to transform the organization.with an AI built software for your HR. your organization can grow and develop with more efficiency. All you need is a HR software and Humanware HRMS software is all that you need.